Digital Marketing and SEO Services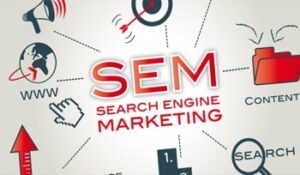 Digital Marketing and lead generation, we are results focused and solutions driven. We are proud to say that we are among the top social media marketing agencies in Dubai.
1.Digital Media Strategy
We develop social strategies – from audience activation to Conversion Rate Optimization, from event promotion to lead generation. Our strategies are practical, straight forward and have the Implementation phase in mind. Like every theory, the strategy needs to be proven and adjusted from time to time. Luckily, we have worked with enough brands and companies around the globe to know what works, and what does not.
2.Social Media Advertising
Our team is constantly learning new hacks and tricks to improve your reach and engagement. If you feel you need to refresh your knowledge and want to work with some of the smartest social media gurus in the country, then it is time to get in contact. If you're not 100% on top of Facebook Ads, then you could just be throwing money against the wall. If you want to see serious results, you have to live and Breath Facebook – like we do.
Digital Marketing Including
Community management
Content creation
Paid social
Social media and digital campaign creation
Social media channel expertise
Digital Marketing, production for social media channels
Online reputation management and issues management
Online conversation monitoring, analysis and insights
Social media trend analysis